Mindfulness and yoga retreat
17-23 July 2022, 6 nights
Med hopp om att Covid-gränsreglerna mellan Sverige och Norge tillåter.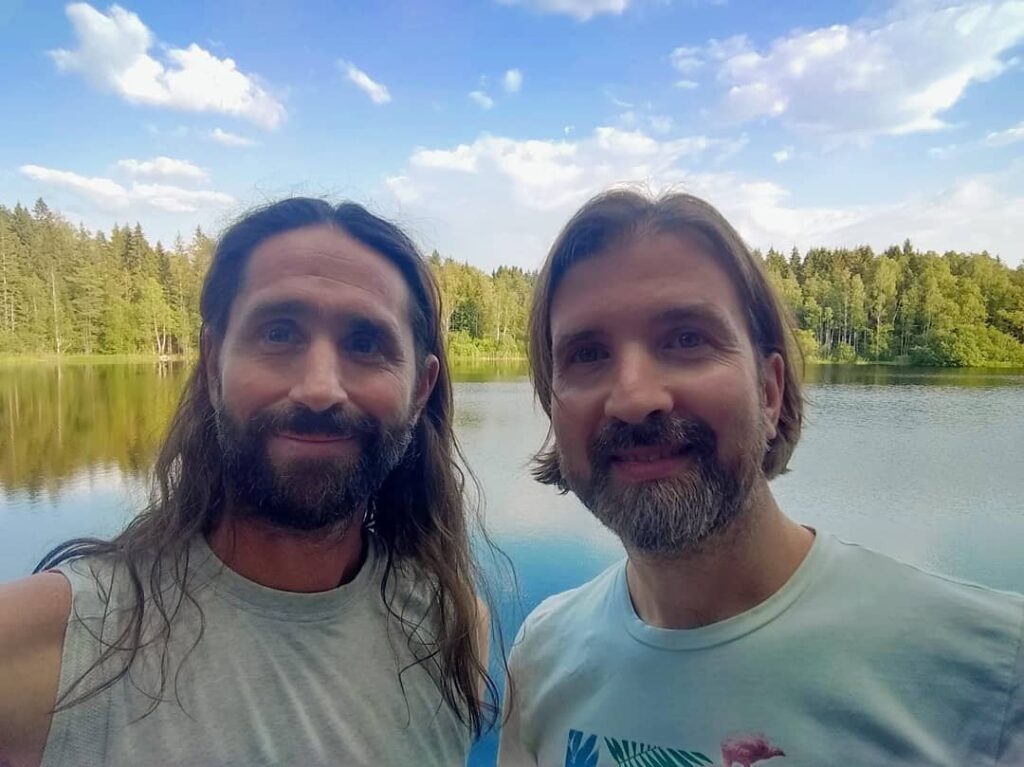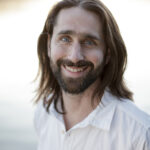 Retreat leader is Jonathan Weber, from USA, living in Oslo. Jonathan has many years of experience and is certified in Mindful Hatha yoga and MBSR (Mindfulness-Based Stress Reduction) with an Advanced Teacher training in Vinyasa yoga. He is also educated in Yin and Restorative styles of yoga.
Welcome to this summer retreat in the beautiful islands of Sweden, exploring mindfulness, compassion, and gentle yoga with one of Norway's leading experts on Mindful yoga. This is an opportunity to relax in a nurturing and supportive environment, find balance, and re-connect with yourself, community, and the beauty of nature. We will explore more deeply into the practice of Mindful yoga, mindfulness meditation, and the power of this practice to transform us in beneficial ways. It is recommended that you have some previous experience or interest in meditation and/or self-exploration to join.
Gullnäsgården is an old farm converted into a retreat center on the beautiful islands next to the famous Koster islands, just under 2 hours' drive from Oslo. There will be daily yoga that is open to all levels, mindfulness and compassion sessions, 3 healthy vegetarian meals, and plenty of time to just BE. We can practice together in mindful walks through the nature reserve, on the rocks by the ocean, or in the garden orchards around the land. The mornings will be held in silence and mindful reflection. In the evenings, we can also explore mindful inquiry and listening in satsang, where we can share in the wisdom of the teaching traditions, or bathe in the healing sounds of Tibetan bowls.
Some karma yoga is included during the course.
There will be personal free time to kayak on the water, bike around the islands, receive a healing treatment, write in your journal, connect with others, or just enjoy the moment doing nothing. There is also a sauna on the land. This mindful yoga retreat is an invitation to quiet the mind, open the senses, renew the body and refill the heart!
Jonathan Weber is one of the leading experts in Norway on the practice of mindfulness/vipassana in connection to yoga practice, and a foremost teacher of Mindful Therapeutic Yoga. He has been instrumental in bridging mindfulness with yoga practice, since he started teaching mindfulness in yoga studios around Oslo from 2006. He has started the first Mindful Yoga Education in Norway through Oslo yoga, and was a co-teacher in the first Therapeutic Yoga Teacher Training. He has studied for years with many respected Buddhist teachers, including Chokyi Nyima Rinpoche and Lama Surya Das. He will facilitate the retreat with his usual warmth, wisdom, and open-hearted presence.
Velimir Aleksander Barisic will join as an assistant teacher and offer Alexander technique. Coming from Amsterdam, Velimir is a skilled and sought-after international instructor of the Alexander technique, Mindful yoga, and sound healing. He will be providing individual sessions in the Alexander technique during the retreat, as well as leading some Mindful yoga. Healing sessions with Velimir can be booked at the retreat for an additional fee. More information about Velimir: velitality.com
Kursen hålls i en naturskön rofylld sommaridyll, i en trivsam, avspänd och familjär atmosfär med kurspass även utomhus. Du serveras 3 välsmakande måltider vegetarisk mat, mestadels ekologisk, tillagade med själ och hjärta. Boende finns i olika prisnivåer i enkelrum eller delat rum i olika trivsamma stugor inom området med gemensam toalett och dusch i separat byggnad eller i ovanvåningen i huvudbyggnaden med toalett och dusch på bottenvåningen. Det finns en nybyggd stuga Nya Kaprifolen med egen dusch och toalett som har två rum med två bäddar.
Anmälan och priser – 2022
Extra stor hänsyn tas och ökad hygien efterföljs under kursen efter gällande covidriktlinjer.
Kursavg.  2650 SEK – aktuellt 2020, begränsat antal platser
Totalpris för kurs- och kost- och logi finns på hans hemsida länk nedan.
Kost & logi 6 dygn enkelrum 5400:-, delat rum 4700:-
Nya Kaprifolen, 2 rum och toalett och dusch tot 4 platser: 5900:- i enkelrum, 5200:- i delat rum samt för nya stora huset med rum på bottenvåningen, där toalett och dusch finns.
Allmän information om Gullnäsgården kan du läsa här.
Inbetalningsuppgifter och avbokningsregler står i Facebookeventet nedan.
Mer information och anmälan: Jonathan Weber, post@jonathanweber.org, +47 942 49 479
Utförligare kursinformation: Facebook event och hemsidan yoga.jonathanweber.org